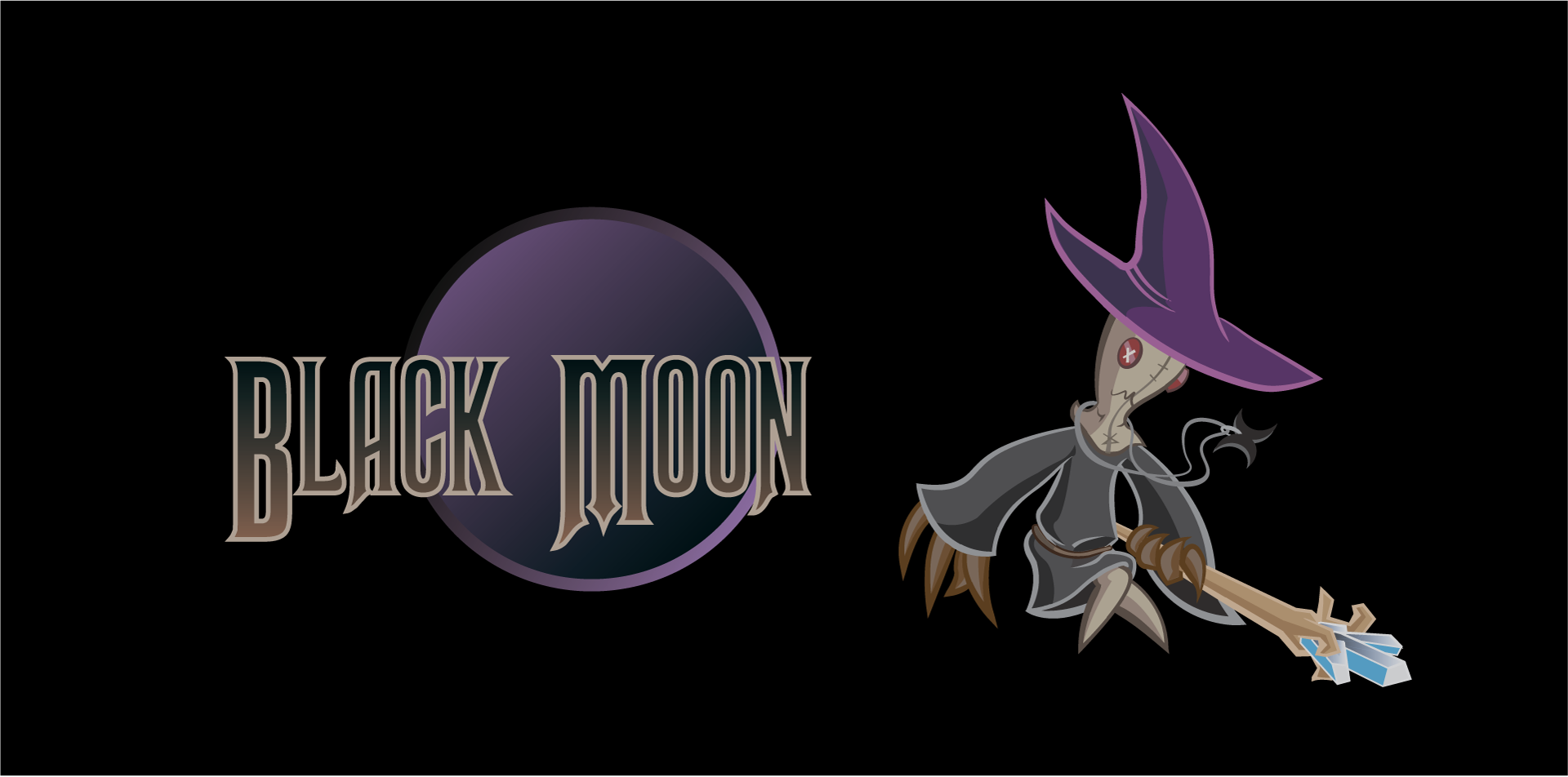 Black Moon
The Black Moon of Ooda has absorbed all the color in the land allowing dark magic to flourish. Thedus the Crow Demi-god has come down from the skies to take the magic for himself. Thus the White Witch of the woods seeks out a hero to banish him. She brings life to a hay-brained scarecrow teaching it the power of the dark arts.

Traverse the enchanted land of Ooda and collect the 3 Color Shards to bring color back to the world.
Gain the power of the Prism Wand and set out to obtain the 5 Moon Fragments.
Master both light and dark to finally face Thedus the Crow Demi-god!
Meet strange characters along the way who seem to have come straight out of the darkest fairy-tales and mythos. As you progress you will learn this may not be a simple tale of good vs evil...
The look and feel is a throwback to Game Boy and GBC games of old. Black Moon will play similar to the classic 2D Metroid series complete with an assortment of projectile attacks (spells), unique abilities (double jump!), and health upgrades (souls). Other influences include Zelda, King's Quest, Final Fantasy, Disney Animated Films, The Dark Crystal, Dark Souls and Undertale.


I'm currently building the demo solo but am looking for help to tackle the final version of the game. If you have experience with Game Maker, pixel art or 8bit music and are interested in helping out please message me!
Will be released on Steam and as direct download for Windows and Mac.
This is currently a side project for me. Support me on My Patreon so that I can work on this game full time!

| | |
| --- | --- |
| Published | Apr 14, 2016 |
| Status | In development |
| Author | hunterfaugot |
| Genre | Platformer |
| Tags | 8-bit, Action-Adventure, Dark, Dark Fantasy, Game Boy, Magic, Metroidvania, Retro, Side Scroller, Story Rich |